Wellness, Healing Arts & Empowerment
Beltane Blessings Beauties,
On waking this morning, I drifted in and out of dreamtime for a while in fond remembrance of childhood memories at this time of year. Dressing up in pastel colours, making floral head wreaths, witnessing the crowning of the May Queen and weaving the vibrant ribbons around the Maypole as we young maidens danced in the new season and Morris Men welcomed in the May Queen and Stag King.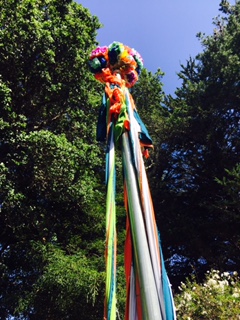 Traditionally a Celtic fire festival to welcome the start of the Summer season, Beltane means 'bright' or 'brilliant fire' & it's name is derived from the fires that were lit in honor of the Celtic Sun God, Belenus / Bel.
At this time Mother Earth awakens from her sleepy winter slumber and begins to blossom into spring, towards the Father Solar Sun energy. The plant and animal kingdom give birth to new life. Mother Earth is ripe and at the peak of her fertility. Represented by the May Queen / Goddess Flora, she is full and ready to conceive. The Stag King / Green Man falls in love with her and the two marry & consummate their union by making love. This earth and sun energy merge to bring balance & harmony between the masculine and feminine.
In our own lives, this is a potent time to weave our own masculine and feminine energies by considering how we would like to 'make love' to ourselves this season. To ask ourselves what we are planning to 'give birth' to as we grow and evolve towards the light of Summer.
What do you choose to conceive within your own spring sunshine and what intention will you nourish yourself with as you step into the Summer months? What is blossoming within your own heart and how will you allow this to expand into how you LIVE your everyday life?
As I continue to deepen my studies with plant medicine and flower essence therapy, I am reminded this spring just how much we owe to the plant kingdom and this ancient medicine.  We breathe the oxygen they create, we nourish ourselves with their produce and they give us great joy and beauty!  I have been busy this week musing with the plant kingdom to create some beautiful flower essences and Goddess Flora has definitely been overseeing this process!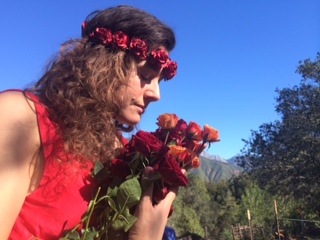 Known as the 'flourishing goddess,' Flora is the roman goddess that embodies nature. Her festival 'Floralia' was held in Rome at this time of year. She is unrestrained pleasure, bountiful youth, fragrant blossoms, aromatic wine and the sweetness of nectar.  
Create a Floralia Elixir:  Traditionally mead is consumed at Beltane to celebrate the sweetness of life and the nectar found within. In honour of Goddess Flora, create your own 'Floralia Elixir.' If you don't drink alcohol you can leave the brandy out:
1/3 brandy to 2/3 spring water (bubbly or still), Vanilla, Rose, Honey
As you sip this sacred elixir, sit in rememberance of the beauty and pleasure you find in your own life this spring and give gratitude to your heart for the blossoming that is taking place, whether you feel it or not!
Flower Moon:  The Beltane celebrations this year (1st – 3rd May) merge into the full 'flower moon' on the 4th May. As Grandmother moon illuminates Mother Earth with her radiant lunar energy, both are full and overflowing. As the fires of Beltane light up our own hearts with inspiration they fuse with this full moon magic and set light to our creativity and passion.
I'd love to hear what intentions you dream into being this spring and how will you weave the ribbons of the masculine and feminine into harmony and balance, LIVING LIFE as your fullest expression of YOU!  Let me know how you get on:  [email protected]
So much love and abundance x
"Give up all the other worlds except the one to which you belong.  Sometimes it takes darkness and the sweet confinement of your aloneness to learn anything or anyone that does not bring you alive is too small for you".   – David Whyte
With the new moon in Aries there is no better time to pause in the darkness and consider your life and those who surround you.
~ who are you choosing to invite into your life?
~ how do you feel in their presence?
~ in what situations do you feel as though you really 'belong' and what does that feel like?
~ what takes you 'out' of being YOU?
Living your truth, means walking as YOU in the world and as only YOU as your unique self can.
~ where are you holding back in stepping out in your full beauty?
~ what stops you from radiating your truest light into the world and shining brightly?
This new moon is a great time for deepening with these questions and planting new intentions for the month ahead.
RADIATE IN LOVE AND SHINE BRIGHTLY in the darkness of the new moon! Let me know how you get on….
I celebrate and witness you sister x
Only love x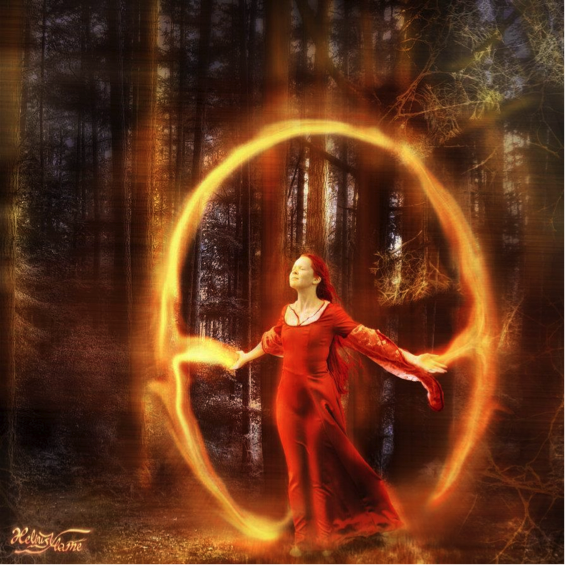 /